Skipper CCD
The Skipper CCD concept was proposed in the early 1990's, but has only recently been realized. We can now precisely count each individual electron in each pixel of a large CCD consisting of millions of pixels. This is irrespective off whether the pixel contains only zero or one electron, or if it contains more than 1000 electrons.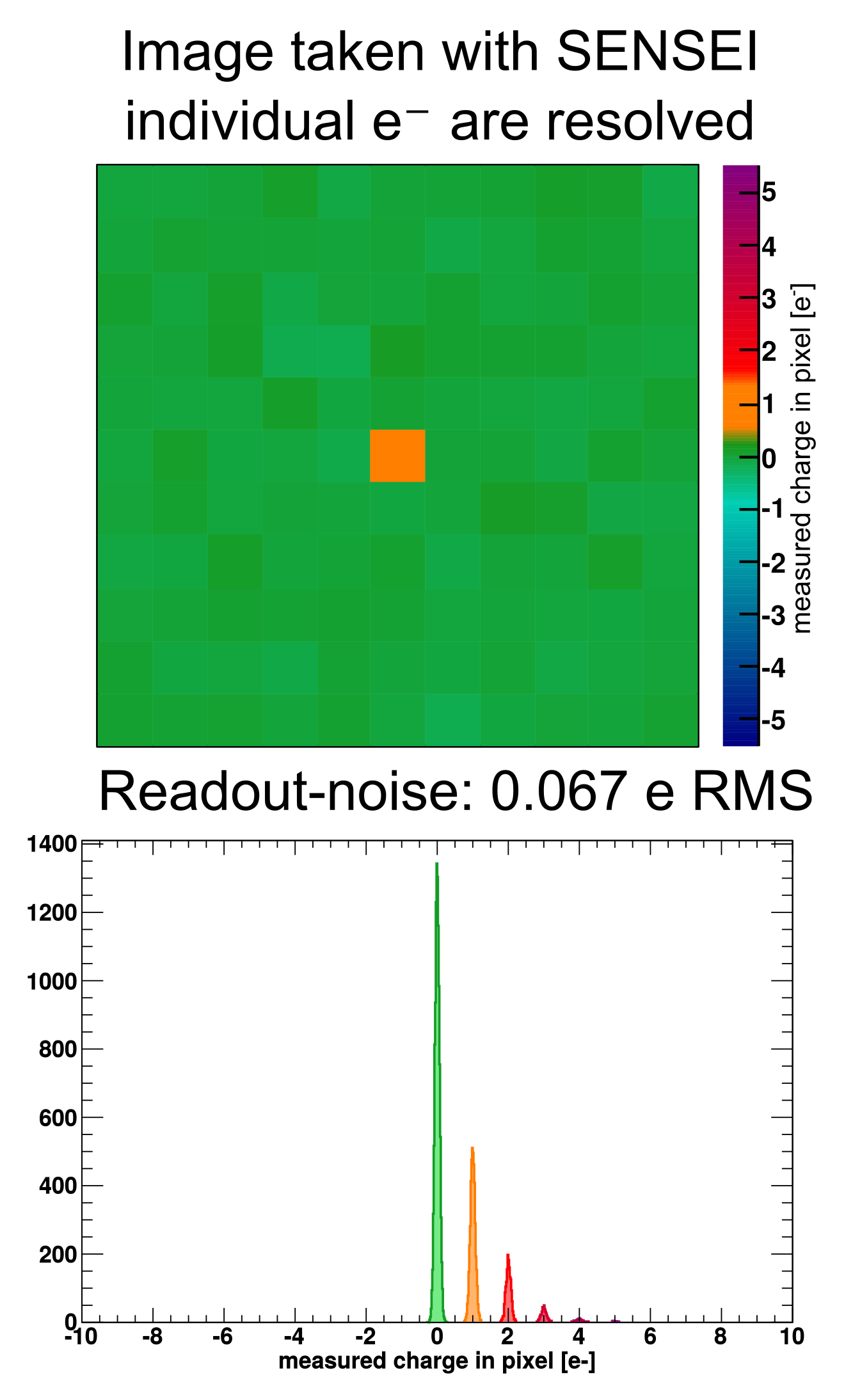 Sensor
The SENSEI CCD sensors were developed at Lawrence Berkeley National Laboratory MicroSystems Lab as part of the LBNL Laboratory Directed Research and Development Program. The prototype sensor are 200 μm thick and is composed of 15μm×15μm square pixels arranged in a 4126 × 866 array.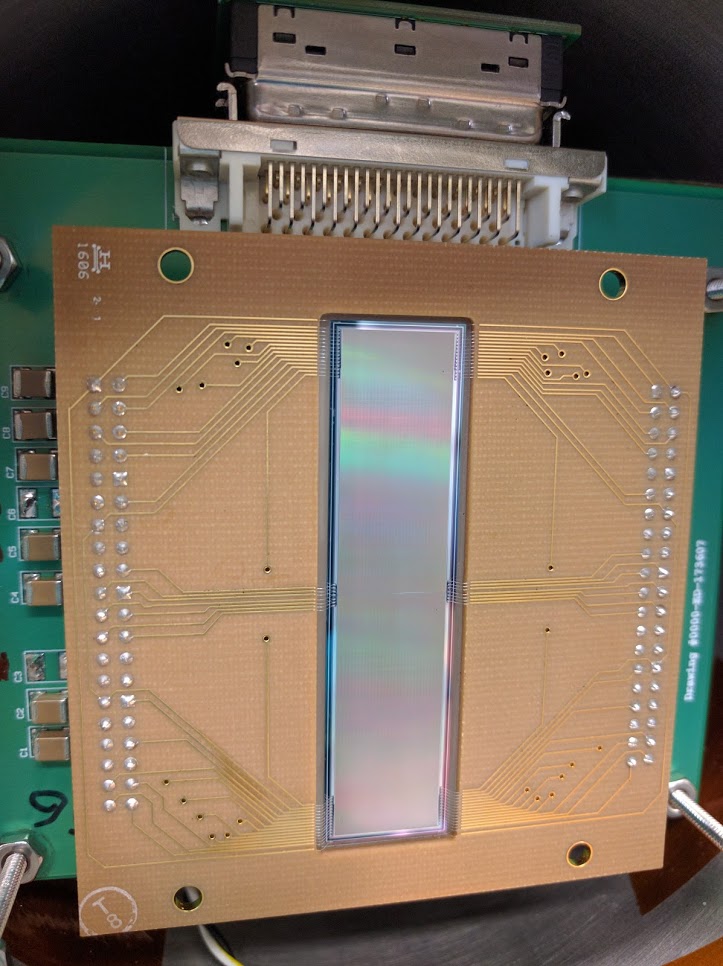 Readout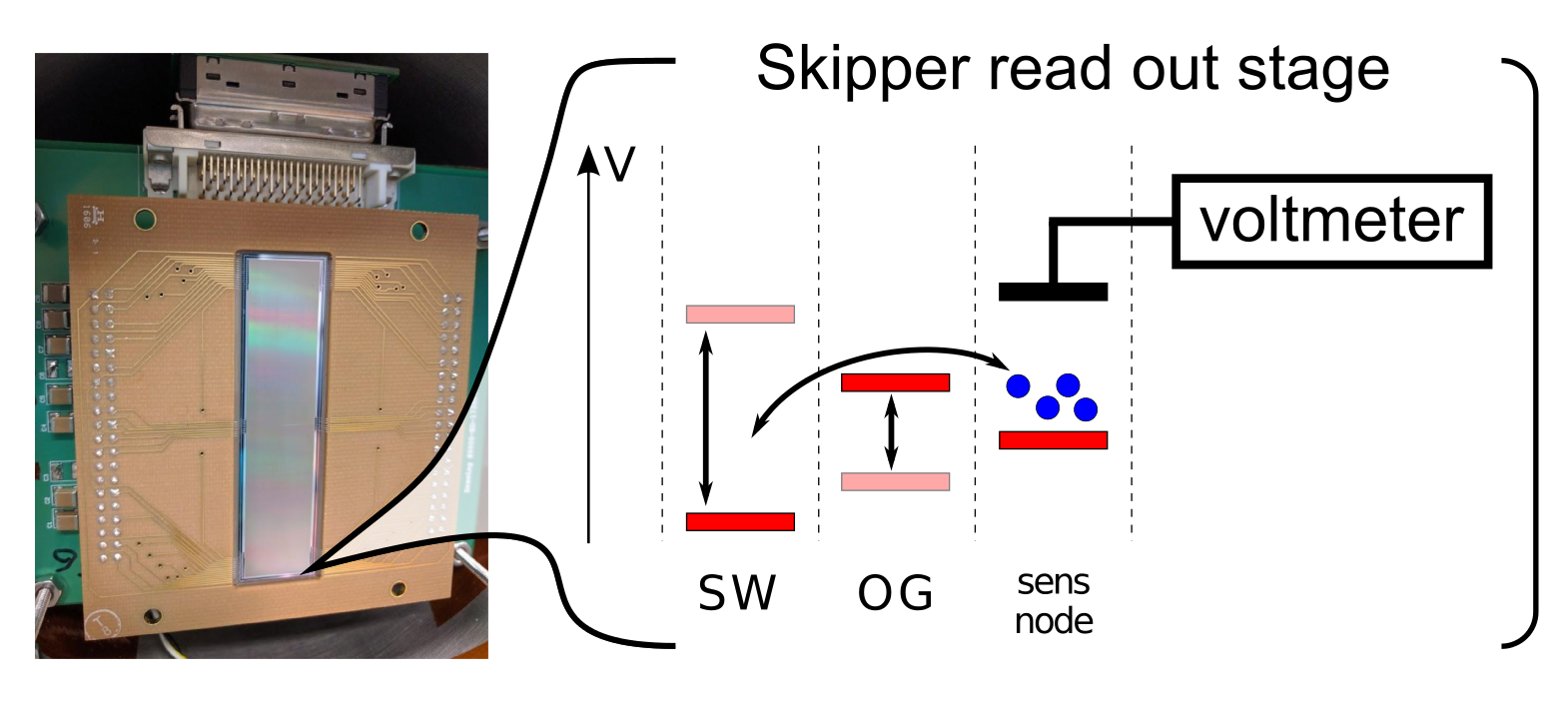 The figure above shows a simplified diagram of the Skipper CCD output stage. At the begining of the read, all the charge is drained from the sense node (SN), then the summing-well gate (SG) phase is raised to transfer the charge packet to the SN and conclude the readout of the first sample. To take the second sample, the output gate (OG) and SG phase are lowered moving the charge packet in the SN back under the SG phase and the reference voltage of the SN is restored applying a pulse to the RG. This cycle can be repeated to sample the same charge packet multiple times.
The readout noise decreases with the number of non-destructive samples taken.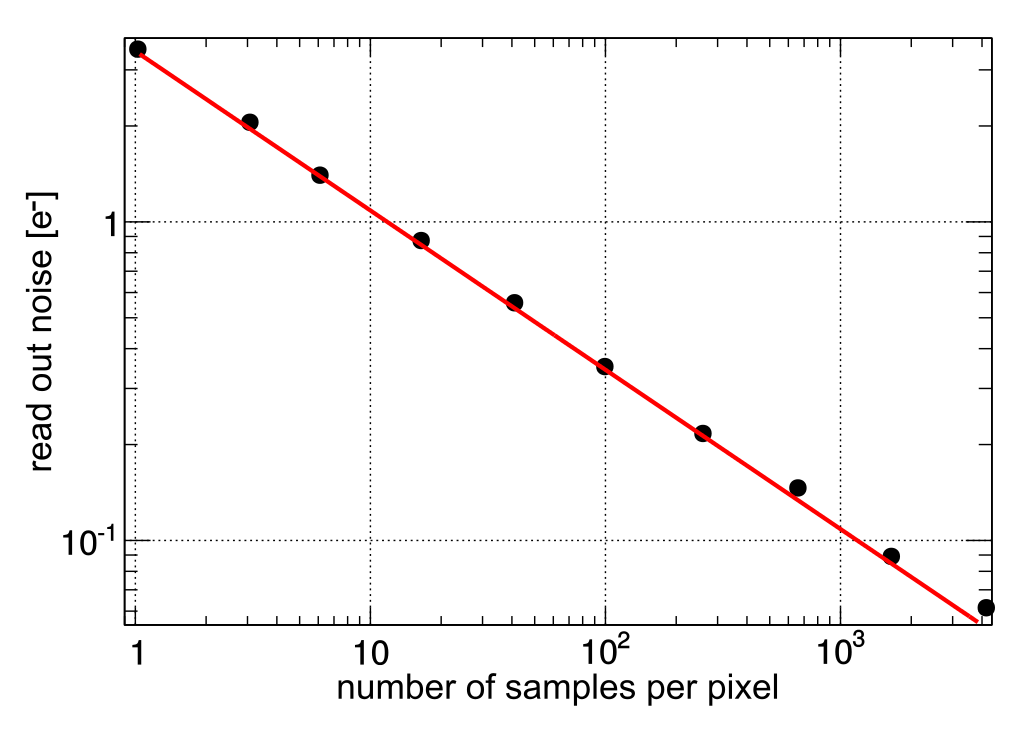 Black points show the standard deviation of the empty pixels distribution as a function of the number of averaged samples. The red line is the theoretical expectation assuming independent, uncorrelated samples. The number of readout samples can be dynamically configured on a per pixel basis.